Ever wondered if an electric car would be a good pick for you? ŠKODA have launched a new mobile application called the "MyŠKODA iV" app which could help with your decision. With this app, you can compare your current petrol or diesel car of any brand with a Škoda ENYAQ iV to determine if an electric vehicle is suitable for you in terms of day to day range and running costs. The app features include trip tracking, fuel consumption and emissions comparisons.
One of the cleverest functions of the app is it will help you understand how often you will need to charge your ENYAQ iV and what charging stations are available near you.
Speaking at the launch of the App: Edmund Ramirez, ŠKODA Ireland said: "The MyŠKODA iV App is a great mobile app to have in Ireland for users who are curious about our ŠKODA EV range, and EVs in general. It addresses a key question: "is it really a good fit for me? The app's clever "Track My Trip" functionality answers this in a unique way by measuring the user's actual trip with their current car, and comparing it's fuel costs, with a virtual electric car's electricity costs."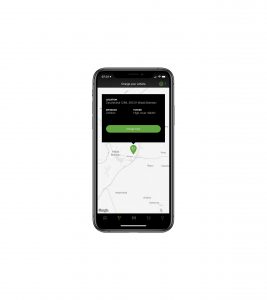 The MyŠKODA iV app is available to download today from the App Store and Google Play.