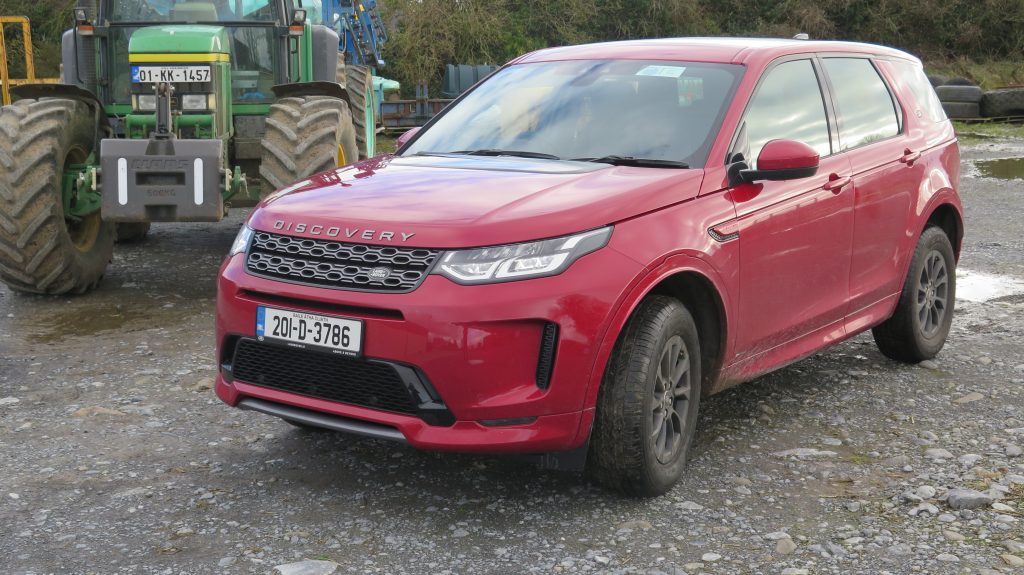 Land Rover's latest Discovery Sport has some engine and stylish upgrades with a new level of driving smoothness and comfort as Michael Moroney reports from his time behind the wheel of the compact SUV.
Land Rover's Discovery Sport is the British brand's entry level compact SUV. The Land Rover brand credentials remain strong as the Discovery Sport has the impression of being a scaled down and in my view a more attractive looking SUV than its bigger brother, the Discovery.
This new version of the Discovery Sport was introduced in 2019 and came with new engine features, more attractive layout with better seats and the option of a third row of seats to give seven seat capacity. In an overall sense, the new Discovery Sport is very similar in a design sense to the one that it has replaced.
The characteristic Discovery clamshell bonnet, along with rising beltline and tapered roof are retained while Land Rover claims that the new model has evolved with a stronger looking exterior. While that is in the eye of the beholder, this Land Rover SUV is still very attractive to look at and it drives very well.
Land Rover has upgraded the 2.0 litre turbo-diesel engine with a slightly more economical version using some mild hybrid technology for the automatic gearbox version that I drove. This aims to shut some of the engine features down at low speeds to give more fuel efficiency. At speeds below 17km/h, the engine will shut off when the driver applies the brakes. This feature claims to redeploy the stored energy to assist the engine under acceleration to reduce fuel consumption.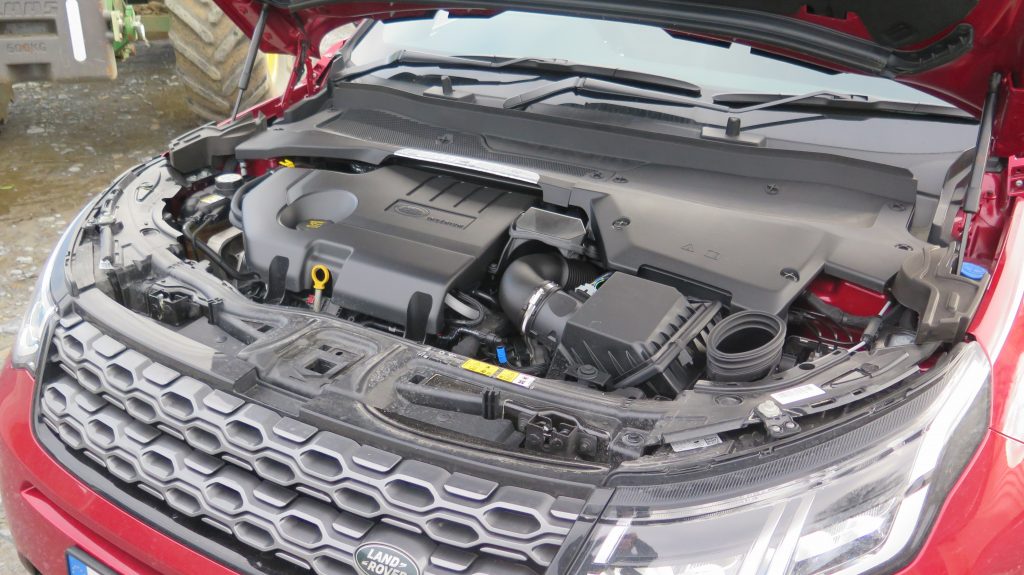 The new engine and the nine-speed automatic transmissions are refined, quiet and more efficient to drive. While the fuel economy figures do not differ too much from the past, in truth they are slightly poorer. However, the CO2 rating using the old NEDC system will deliver a lower road tax rating, saving some euros on the annual road tax bill and give a cleaner exhaust.
Out on the road, this new generation Land Rover Discovery Sport is certainly very smooth and quiet to drive. After over 700km of driving, the quietness of the interior was most impressive. The large Goodyear 17in tyres were smooth with little road noise and that enhanced the journeys across a range of road conditions.
Land Rover is claiming a real world fuel economy figure of 14km/litre (7.1l/100km or 40mpg), for the auto version of the Discovery Sport, in reality I failed to achieve that. The Discovery Sport's smooth driving performance means that it's easy to see your driving speed creep over the 120km/h speed limit on motorways. What is impressive is that this new gearbox allows this speed to be achieved at around 1850rpm which should have delivered even better fuel economy for me.
On the inside, this new Discovery Sport is impressive. The seats are solid and with good adjustment. I liked the dash layout, clear and easy to use, while connecting to my mobile phone was effortless and I quickly had AppleCar Play in action.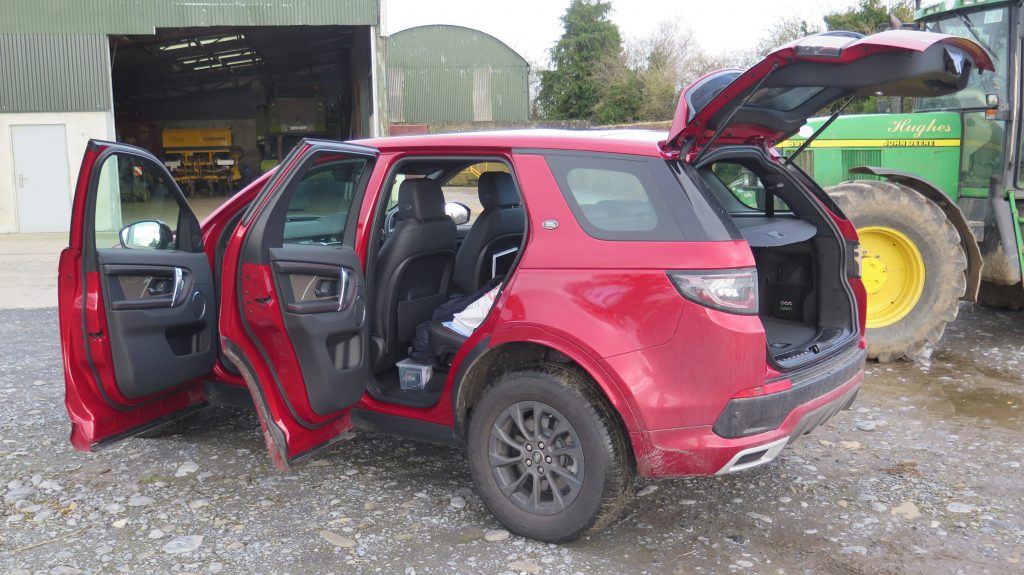 There is a seven seat option for some versions of the Discovery Sport and my test car came with the full package. The third row seats are easy to fold in and out of use.
With them in use boot space is naturally limited. Land Rover will highlight the maximum storage capacity at 1,794 litres but remember that's with the two rows of seats folded.
The entry level models are front-wheel-drive only while moving one step up to the automatic versions gives all-wheel-drive with a higher level of ground clearance than most of the competition and the capacity to wade through 600mm of water.
The latest Discovery Sport is every inch a Land Rover, combining assured all-terrain handling with all-weather capability, including a wading depth of 600mm, All-Wheel Drive and a
This new Discovery Sport comes with Land Rover's second-generation Active Driveline system. This has a Terrain Response 2 system to automatically detect the surface and adjusts the 380Nm of engine torque delivery to best suit the conditions. The new generation advanced tow assist system claims to make reversing with a trailer (up to 2,500kg) more intuitive and safer than ever.
All models come with a reversing camera, alongside a host of available advanced driver assistance systems. These include optional adaptive cruise control with steering assist, which centres the vehicle in the lane based on road markings as well as maintaining a safe distance from the vehicle in front. Standard safety features include lane keep assist, autonomous emergency braking and driver condition monitor.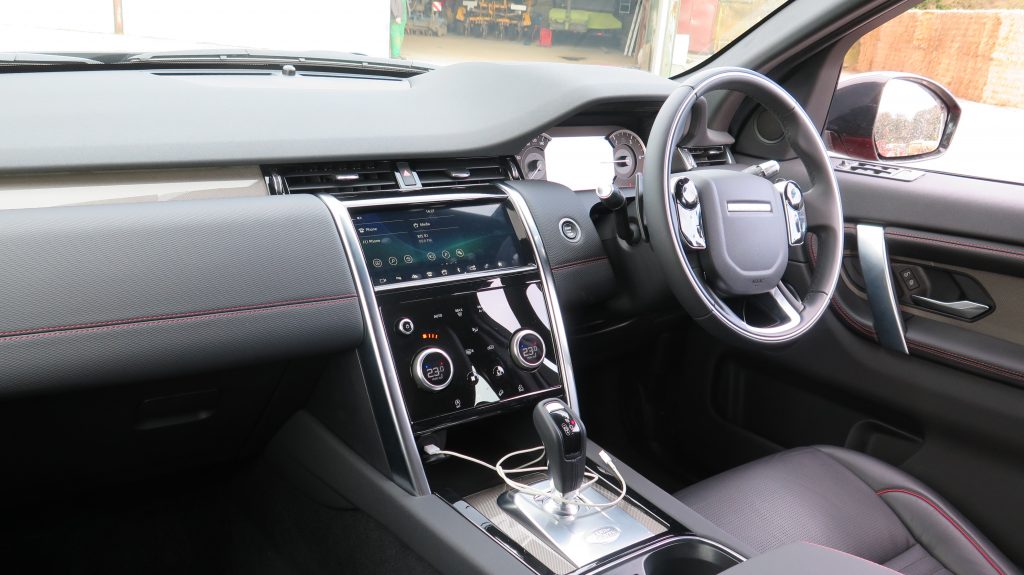 The entry price for the Land Rover Discovery Sport is competitive at €39,500 or £31,575 in N. Ireland, relative to other so-called premium compact SUV's on the market. Volkswagen's Tiguan and Peugeot's 5008 is creeping up to this price point. What is equally interesting is the price jump to the all-wheel-drive automatic version of the Land Rover Discovery Sport, which is €3,515 to push it up a grade. This brings the new generation Discovery Sport closer in price to the Audi Q5 and BMW X3, both of which are still significantly more expensive.
The Land Rover compact SUV offer can be attractive in terms of comfort, performance and a new very smooth 9 speed automatic gearbox. The Euro NCAP safety rating demands an upgrade for this impressive compact SUV, that's well specified and well priced for the market.
Land Rover Discovery Sport D150 Auto – specifications
| | |
| --- | --- |
| Engine | 2.0 litre |
| Engine power | 150bhp |
| 0-100km/hr | 11.1 seconds |
| Economy | 14km/litre (7.1l/100km or 40mpg) |
| Fuel Tank Capacity | 65 litres |
| CO2 emissions | 147g/km |
| Road Tax Band     | C €390 |
| Main Service      | 20,000km/12 months  |
| Euro NCAP Rating    | 5 star (2014) |
| Towing rating   | 2200kgs    |
| Warranty    | 3 years  |
| Diesel Entry Price    | €39,500 |
| N. Ireland Price   | £31,575 |