Premium German tyre manufacturer, Continental Tyres, is advising Electric Vehicle (EV) owners that when it comes to replacing tyres on their car, it is very important to choose carefully.
According to Tom Dennigan of Continental Tyres Ireland: "Many early adopters who bought some of the first EV models in Ireland are reaching the point where they need to replace the tyres on their car. Those owners need to realise that tyres can have a significant impact on the efficiency of an EV and the wrong tyres can significantly reduce a vehicle's driving range".
Many EV manufacturers work with tyre companies to specially develop tyres for a particular model, with the aim of providing tyres that increase the comfort of the journey and help to maximise the driving range between vehicle charging.  EVs are generally fitted with low rolling resistance tyres that maximise energy usage. In addition, because EVs are generally silent, tyres are chosen for their low tyre / road noise characteristics so as to increase driver and passenger comfort, such as tyres with the ContiSilent technology as developed by Continental, which can reduce road noise by up to 9 decibels. All of these requirements are taken into account when tyres are specified or developed for a new EV model.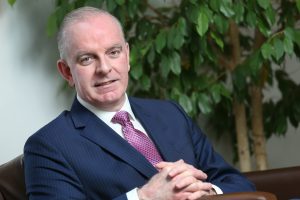 Dennigan continued: "We work with vehicle manufacturers all the time in the development of new hybrid and fully electric vehicles.  For example, our teams in Germany worked with VW on developing tyres tailored to the specific requirements of the company's latest EV, the ID.3. As well as providing quieter, low rolling resistance tyres, our designers sought to provide tyres that have a more aerodynamic sidewall design that will help to minimise the vehicle's aerodynamic drag – all with the aim of increasing potential driving range."
"When you consider the far-reaching effects tyres can have on the performance of an EV, when it comes to replacing tyres, the best advice to an EV owner is to replace like with like.  If they opt for a different tyre, they may be negating the benefit that the originally approved tyres would bring and may find that their vehicle's usual range is compromised by choosing an 'unapproved' tyre".