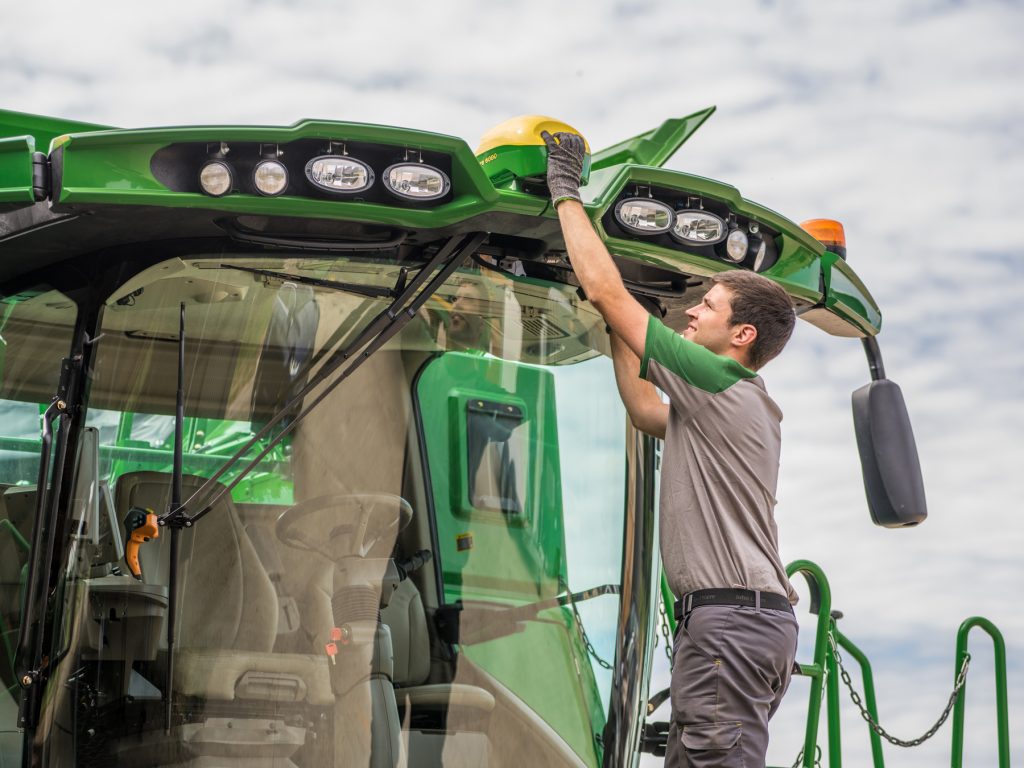 Farmers and contractors are being offered the chance to upgrade their old John Deere StarFire iTC satellite receivers for the latest SF6000 guidance technology at a specially reduced price, from now up to the end of June 2020 (extended from the end of April).
The introduction of the StarFire iTC receiver in 2004 established John Deere's industry leadership in automatic machine guidance, with the familiar cab-mounted yellow dome supporting a range of precise global satellite positioning system (GNSS) applications. However, from January 2021 these units will no longer be able to receive SF1 and SF2 correction signals.
After this date AutoTrac automatic steering will only work with the more accurate RTK signal, although applications such as Section Control, documentation and parallel tracking will still be possible using older 2630 or 1800 GreenStar displays.
To benefit from the more advanced satellite receiver technology now available, owners will now be able to trade in any current iTC receiver for the latest, fourth generation StarFire 6000 model with their local dealer. The offer includes not only the receiver but also the more accurate SF3 correction signal, effective down to 3cm, as well as an advanced Gen 4 4240 or 4640 GreenStar display, all at a lower price.
Most customers use a satellite receiver for the AutoTrac guidance system, but the technology has developed much further over the last two decades and additional functions such as Section Control on sprayers and fertiliser spreaders have been introduced. Just as smartphones rely on increasingly powerful hardware to function more efficiently, so John Deere's latest receivers now feature a similar technology boost.
Once they've upgraded, customers will benefit from faster signal acquisition and the displays' ISOBUS compatibility, as well as wireless software updates and the PIN code locking system to help prevent theft. Further details are available from local John Deere dealerships.