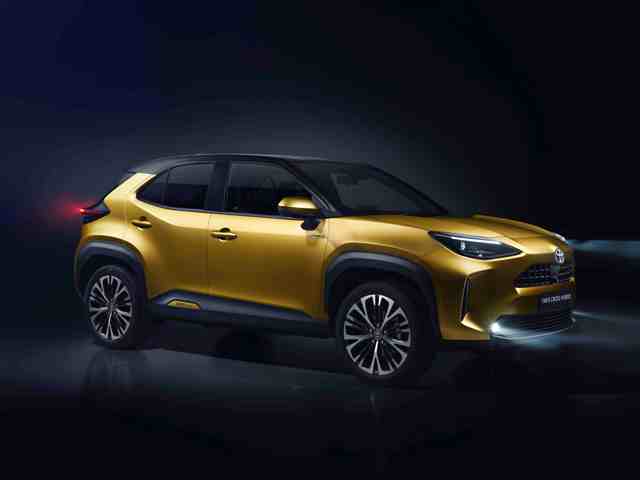 Toyota Ireland has announced the launch of the brand new Yaris Cross. The latest model in the hybrid range draws on Toyota's strong heritage of advanced hybrid technology, small car design and SUV engineering. The Yaris Cross will be launching exclusively as a self-charging hybrid.
True hybrid, true SUV
Toyota's world leadership in hybrid vehicle technology includes the first use of a hybrid system in a B-segment car with the original Yaris Hybrid in 2012. The experience it has gained give Toyota the claim that Yaris Cross's new fourth generation hybrid delivers exceptional performance and efficiency.
As a member of the Yaris family, Yaris Cross is constructed on Toyota's new GA-B compact car platform. It also shares the "big-small" design and packaging concept that characterised the original Yaris, and presents a roomy interior within compact exterior dimensions.
Yaris Cross is also a genuine SUV, benefiting from Toyota's experience in originating the concept of the recreational SUV 25 years ago with the RAV4 – today the world's best-selling SUV – and more recently in producing the stylish and highly efficient C-HR. A raised ride height and the availability of AWD-i intelligent all-wheel drive reinforce its authentic SUV credentials. Adding Yaris Cross to the line-up will give Toyota an SUV range that spans the B, C and D segments.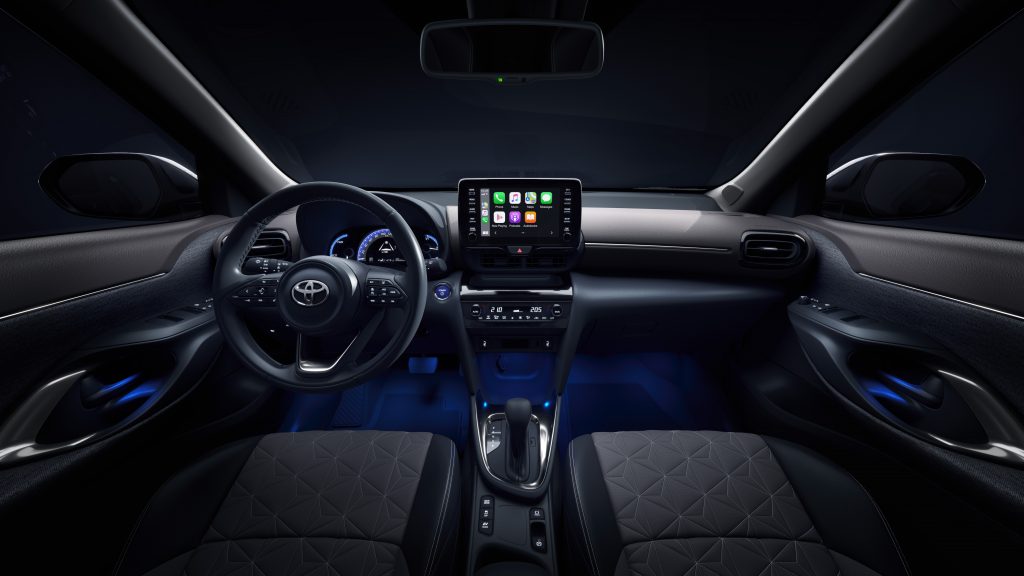 New hybrid powertrain
Yaris Cross benefits from Toyota's fourth generation hybrid technology. Toyota successfully pioneered the use of full hybrid technology in B-segment cars with the introduction of the first Yaris Hybrid hatchback in 2012. Since then, more than half a million have been sold in Europe.
The new generation Yaris and Yaris Cross are the first models to use Toyota's latest 1.5 hybrid system, developed directly from the larger 2.0 and 2.5-litre powertrains used by recent new models such as the Corolla, C-HR, RAV4 and Camry.
This features a new 1.5-litre, three-cylinder Atkinson-cycle petrol engine, engineered to reduce friction and mechanical losses and optimise combustion speed. The result is high torque at low engine speeds and fuel efficiency claims The engine's thermal efficiency is rated at 40%, which is greater than comparable diesel engines and ensures strong fuel economy and low CO2 emissions.
The new hybrid system has a maximum output of 116 DIN hp. Special attention has been given to power delivery, making the system very responsive to drive. In terms of emissions efficiency, the front-wheel drive model starts from below 90 g/km CO2 and the AWD-i version from below 100 g/km.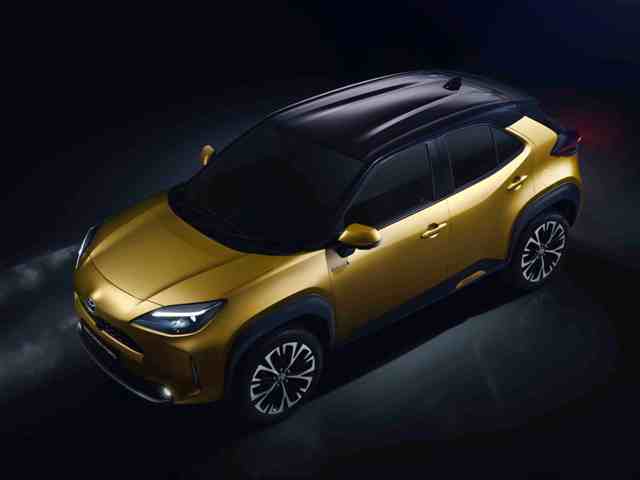 Commenting on the launch of the new Yaris Cross, Steve Tormey, Chief Executive of Toyota Ireland commented: We are delighted to announce the launch of the new Yaris Cross. This is a vibrant and stylish new model to add to the range, and it will suit our customers who are sophisticated and energetic. It combines small car design with SUV engineering, and with our rich heritage in SUV cars customers can expect practicality delivered with comfort and style.
We are launching the Yaris Cross exclusively as a self-charging hybrid and it will have the latest and most efficient hybrid technology. So customers can benefit from lower NOX and CO2 emissions with excellent fuel efficiency. It's another example of "No more boring cars" from Toyota and we are looking forward to the arrival of this car in the second half of 2021."