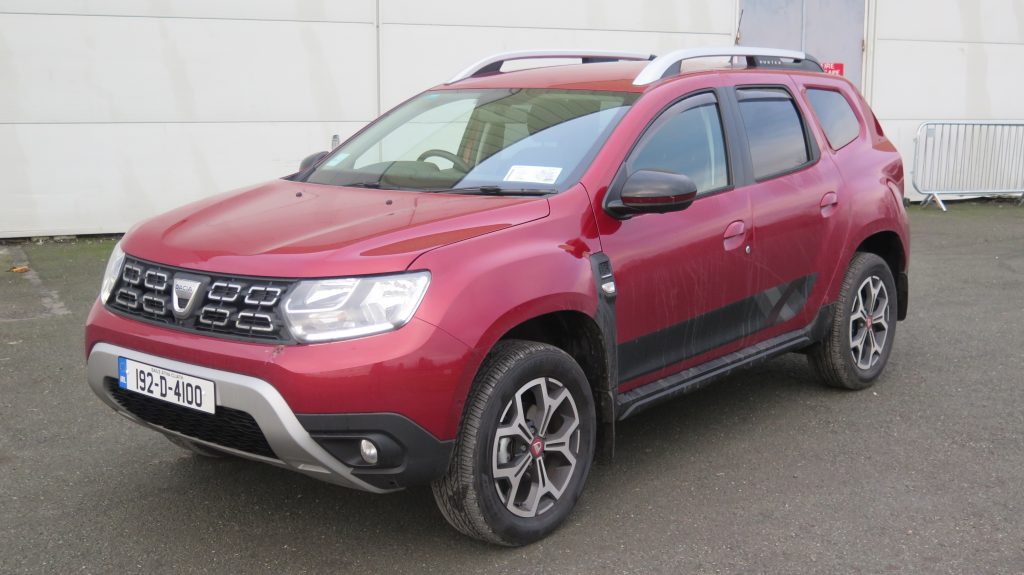 Dacia's Duster has been the brand's outstanding success in Ireland. This value SUV created waves on the market with its low price and delivered sales of more than 10,000 for the first generation model. More recently, Dacia, which is part of the Renault Group, upgraded the Duster and I've driven their entry petrol powered model some weeks back.
Petrol or non-diesel preference seems to be a trend so I was conscious of the running costs of this new Duster. While the on-road performance is good, with smooth power delivery from a four-cylinder 1.2 litre petrol engine, SUV drivers are always striving for greater economy. So I've compared the petrol and diesel Duster models more in terms of running costs than specifications, the latter of which are broadly the same.
I drove the entry level Techroad model, which is branded as the TCe 130 model with a 1.3 litres petrol engine that comes from the original Renault family of engines. Less powerful petrol versions are available that give a competitive looking entry price of €17,990. The entry level diesel versions come with a starting price of €19,700 are almost a €2,000 price jump. So is the price difference worth in a Duster?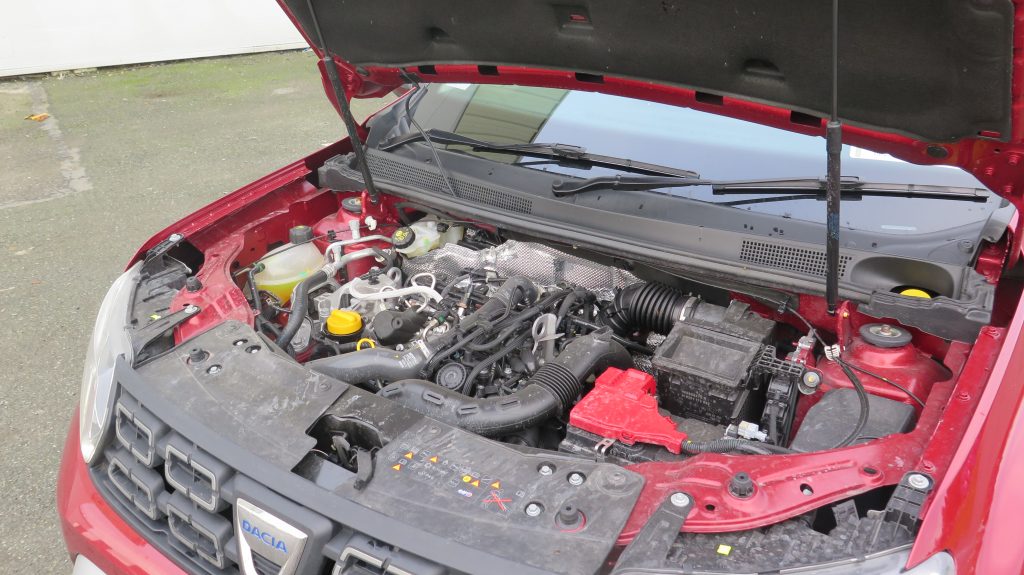 On first impressions this latest Duster has refreshed styling. While Dacia claim that the exterior styling is brand-new and that not one body panel is carried over from the previous generation car. I think that you'll still recognise it as a Duster. There are also new 17-inch wheels with arch trims and a new more distinctive grille extending to the head lights. So in truth, the car does look a little wider and more modern.
There are even bigger changes to the inside. The dashboard and interior have been totally revised while it remains uncomplicated. The centre console is now positioned higher for easier use and Dacia claims that it has a short viewing distances.
Dacia claims that the seats are new and with a longer base and fitted with denser foam for improved comfort and support. The front ones have an armrest, lumbar adjustment and a better height-adjustment system. Dacia also claims that the new Duster is quieter while its petrol engine is equally gentle on the ear.
This new Duster has an electric power steering system, now common on many other cars, that makes parking easier. And there is a host of new safety technology features included, while the car has still to complete a Euro NCAP test as its previous rating was low at 3 stars.
Climate control is now available for the first time on the Duster and the improved layout of the cabin features three rotary controls for this matching the three air vents located at the top of the dashboard.
This new Duster is also available with Blind Spot Warning where four ultrasound sensors detect any other vehicles, including motorcycles and trucks, coming from the rear or the side. A warning light flashes in the door mirror housing if any danger is detected and the new car is claimed to be safer due to its reinforced vehicle frame, new seat frames, curtain airbags and automatic headlight activation.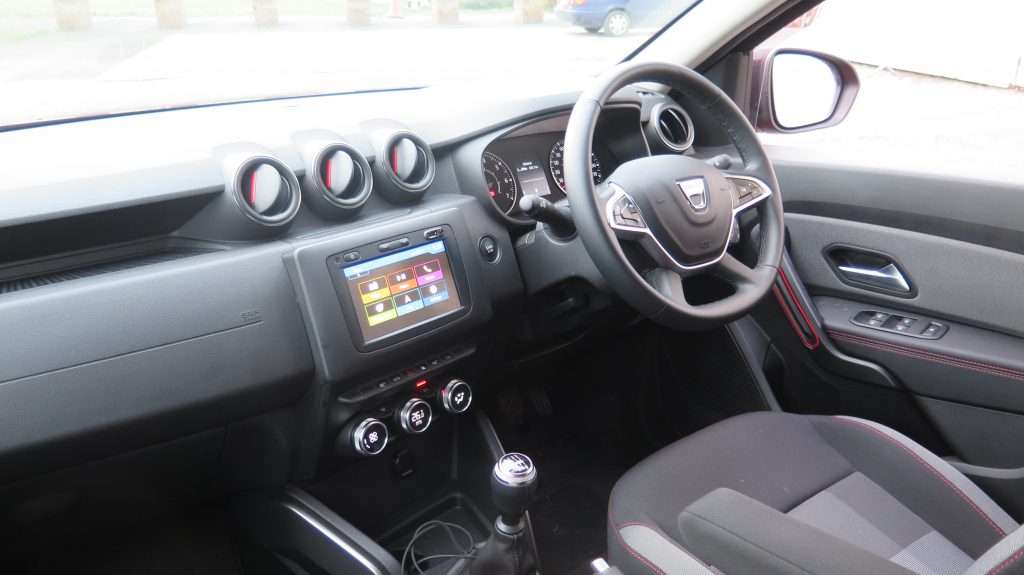 On first impressions my Duster was to deliver a range of 603km based on the previous driver's performance while I achieved a figure of close to 700km, being conscious of the engine's economy behaviour once you push up the engine revs. That's about 12% off the rated economy level of 14.1km/litre (7.1l/100km or 40mpg), which in itself is impressive.
More recently, I've had a run in the commercial version of the Dacia Duster with its 1.4 litre diesel engine and I was even more impressed. I much preferred the diesel version driving experience and the economy figures are also far more impressive at 18.5km/litre (5.4l/100km or 52mpg). That's roughly a 30% difference in fuel economy for a 10% difference in price. Add the diesel v petrol price differential and you'll notice the weekly running cost difference. And that should be enough to convince anyone that for Dacia Duster drivers then diesel power is by far the more economical choice.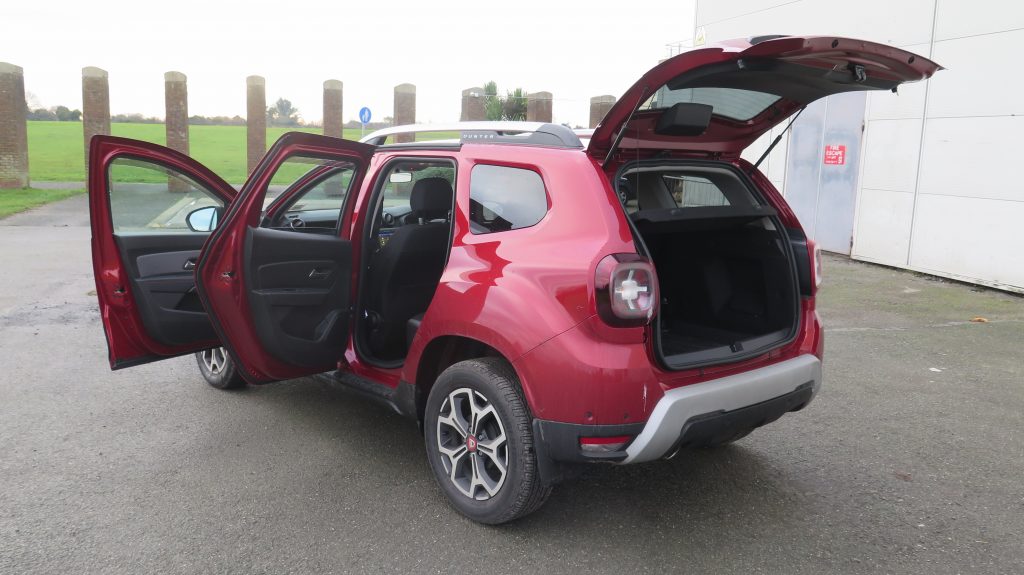 My overall impression of the new Dacia Duster is that it retains its value for money badge with honour. The entry price at €17,990 or £15,645 in N. Ireland is still value if you don't require a heavy-duty SUV or strong towing power, which is reasonable at 1.5 tonnes for the diesel versions. And the 3 year or 100,000km warranty rounds off the value part of the package.
Dacia Duster TCe 130 – specifications
Engine                                     1.3 litre
Engine power                          130bhp           
0 – 100km/hr                          11.1 seconds
Economy                                 14.1km/litre (7.1l/100km or 40mpg)
Fuel Tank Capacity                50 litres
CO2 emissions                         139g/km
Road Tax Band                        B2 €280
Main Service                           20,000km/12 months                                     
Euro NCAP Rating                   3 star (2017)                                                  
Towing rating                          1100kgs                                              
Warranty                                 3 years/100,000km                                                                 
Diesel Entry Price                   €17,990
N. Ireland Price                       £15,645