This fact sheet provided by the Association of Farm & Forestry Contractors in Ireland (FCI) gives advice and examples of how farmers and contractors can work together during the COVID-19 restriction in order to keep everyone on the farm healthy and safe, during the silage season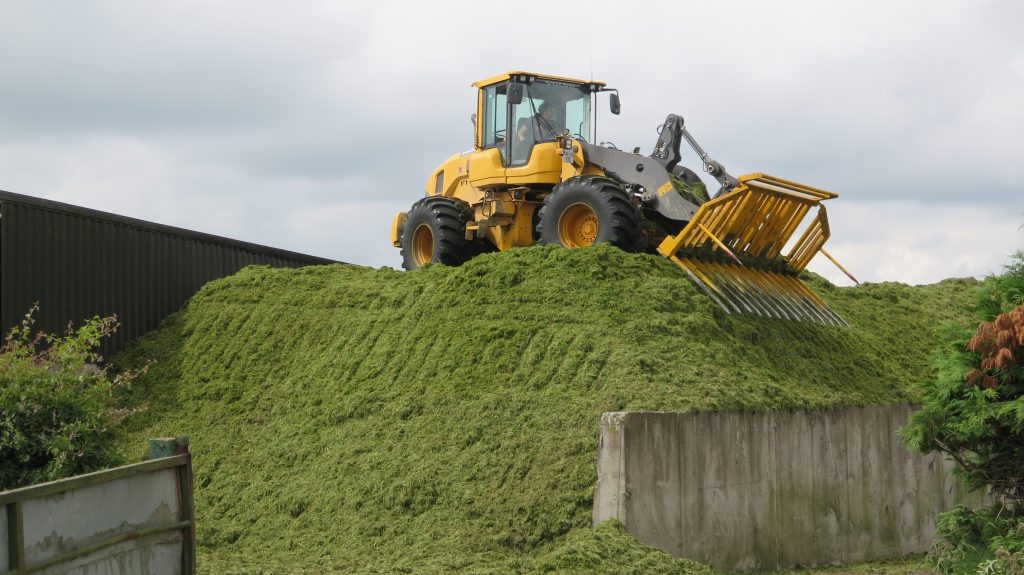 WHAT CAN CONTRACTORS DO TO KEEP FARMERS HEALTHY AND SAFE?
Contractors must make sure:
that any additional COVID-19 risks from their work that could affect the farmer, farm workers or other contractors on the farm are reasonably managed. If a risk can't be eliminated then it must be minimised, so far as is reasonably practicable.
WHAT CAN FARMERS DO TO KEEP CONTRACTORS HEALTHY AND SAFE?
Farmers must make sure:
that any risks from farm work are reasonably managed (eliminated or minimised) to protect the health and safety of contractors
that risks from any previous work carried out on the farm (eg land drainage, levelling, spraying hazardous substances) are reasonably managed to protect the health and safety of contractors
that farm buildings and any area where work is being carried out is safe for everyone including contractors
that any risks from low overhead wires are made known to the contractor for the safety of operators
HOW CAN FARMERS AND CONTRACTORS CO-ORDINATE ACTIVITIES?
Farmers and contractors must work together to meet their overlapping duties every time a contractor comes on farm
Because of CODID-19, having an over the phone meeting before work starts can help farmers and contractors to reach a common understanding and establish clear roles, responsibilities and actions. It will also prevent any gaps in managing health and safety risks
POSSIBLE QUESTIONS YOU COULD ASK
Have I:
Communicated with the farmer about where I or my team will be going/working?
Given the farmer the mobile phone number of the lead operator/contractor? Made a back-up plan with the farmer if there's no phone coverage?
Agreed with the farmer that there can be strictly no passengers or children in machine cabs?
Checked with the farmer if there are children on the farm and how are they to be cared? Children under 7 are not legally allowed to be carried on a tractor or self-propelled vehicle
Discussed the following with the farmer:
What am I going to be doing?
What risks it poses to others? (including the farmer)
How I am going to manage and communicate those risks?
All gates to silage fields left open?
Traffic management plan in the yard agreed?
Been made aware of any relevant emergency procedures?
Agreed with the farmer on appropriate time in/time out reporting?
Agreed with the farmer on the issues of social distancing, machine hygiene & sharing?
Agreed with the farmer on silage pit covering responsibility and procedure?
Agreed a food management strategy for the harvesting team while on the farm?
Also consider
letting the farmer know about any changes in the work practice that may create additional risks to other persons (including the farmer) on farm, for example, covering the Silage Pit