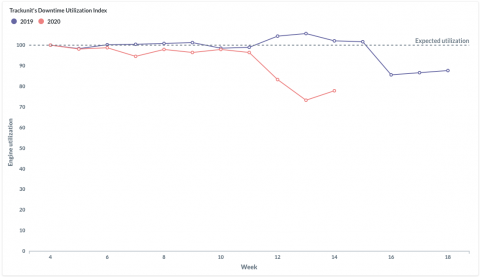 Telematics provider Trackunit is monitoring the effects of unplanned downtime on construction equipment due to the Covid-19 pandemic. Called the "Downtime Index," the data illustrates the weekly changes in engine usage among around 150,000 off-highway construction machines in Europe and North America. Some 40 percent of the data comes from the U.S., Denmark, Germany, and France. The virus has hit three out of those four countries particularly hard.
The graph depicts the Downtime Index, identifying a large change in utilization following week 11. By week 14, however, there is a 6 percent increase in the Index, meaning that after two weeks of gradual decline, machines are now being used more.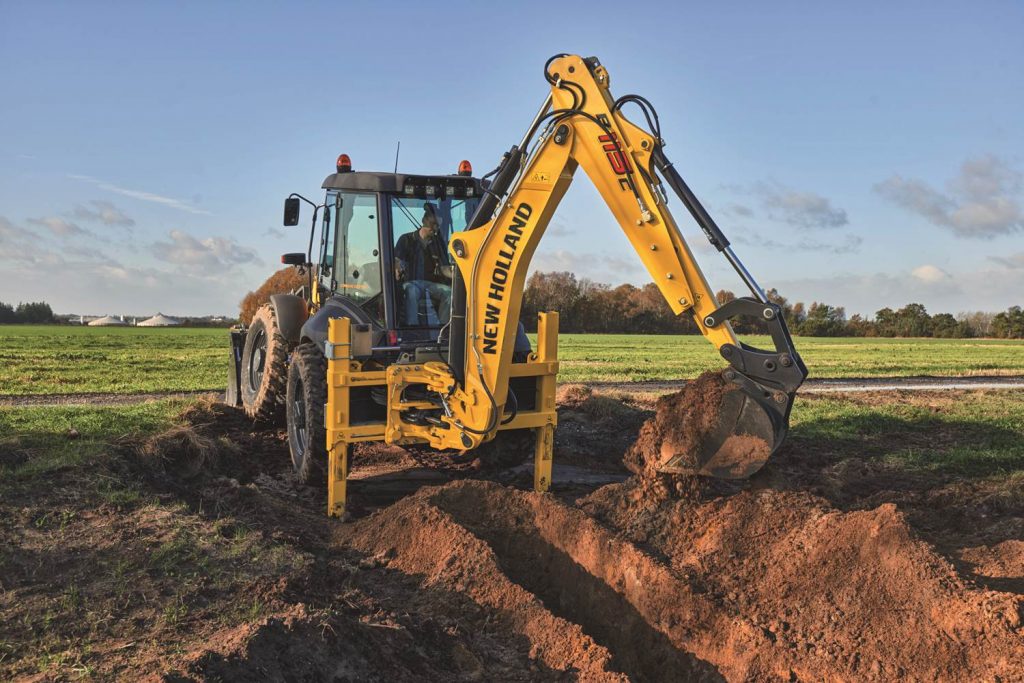 While the machine utilization is still 22 percent below what Trackunit would have expected, it is 25 percent below the utilization experienced in 2019. The data showed that there was a 2 percent fall from week 13, indicating that fewer machines are being used more frequently at the construction sites that were monitored.
The Downtime Index' recent consecutive weeks shows a positive 24% increase in machine activity is reversed in week 17, with a 7% drop in machine use. The index is fed by data from 150,000 off-highway construction vehicles in Europe and USA (22 countries). Downtime Index turns telematic data into construction insights to aid project planning and industry reboot
Mathias Frost, Director of Software Products at Trackunit, commented on the launch of Downtime Index, "Since we are not in a position to manufacture PPE or ventilators to assist the fight against Covid-19, at Trackunit we are determined to do what we can – donate our data and analytics expertise. The Downtime Index offers near real-time insights for the construction industry at a time when situations are evolving rapidly and differently from nation to nation. We are currently calling for more partners to submit data and contribute to the Index."