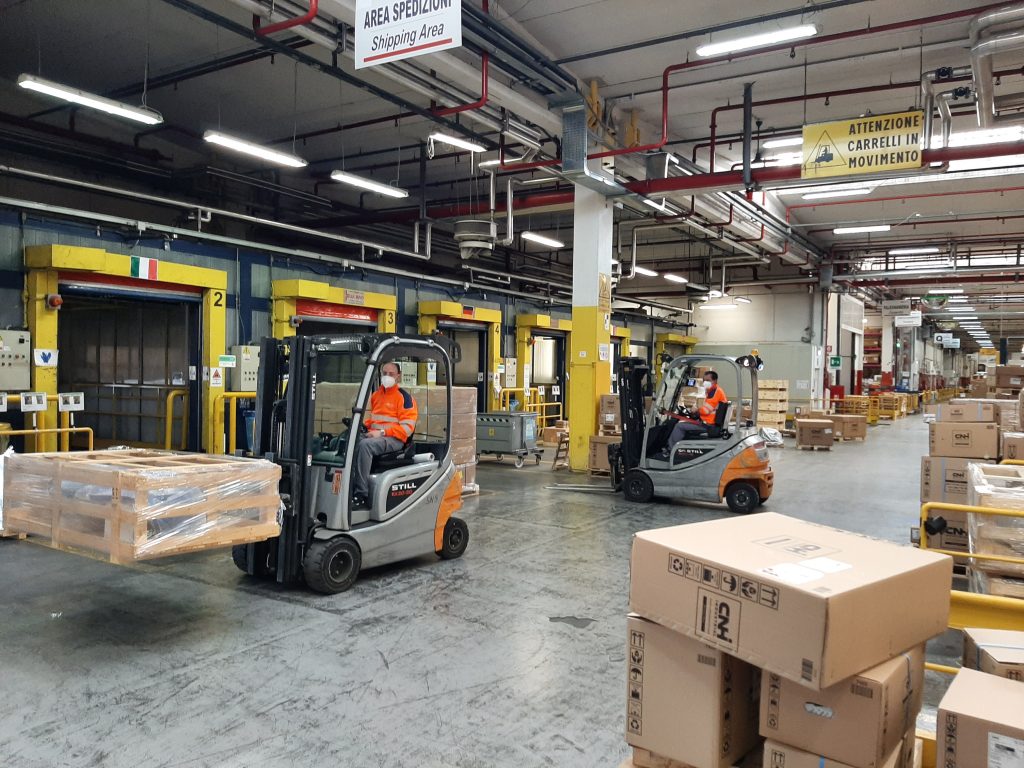 CNH Industrial Aftermarket Solutions, the function ensuring global parts, technical service and service excellence within CNH Industrial, and the company brands Case IH, STEYR and New Holland Agriculture, implement the necessary steps to protect joint workforces during these unprecedented times.
CNH Industrial Aftermarket Solutions is working harder than ever to keep Parts Operations up and running during the current situation. The clear target is supporting dealers in servicing the needs of farmers, and the health and safety of all involved is a key priority. With this in mind, it is important to reinforce the following key messages:
European parts depots are operating as usual, respecting all local government health and safety guidelines. Transport is ongoing in most of cases with no delay versus normal delivery times. Air freight deliveries across Europe have been increased to guarantee short resolution times.
Dealer parts support and parts sales managers are working remotely throughout all European sites to ensure the same level of service whilst protecting the health and safety of all employees.
European dealers are open or available by telephone to support customers enquiring about essential parts to maintain and support field work.
Technical support teams are working remotely but are fully functional to support dealers and customers, especially as the season is commencing across the European region.
Concerning Service, CNH Industrial Aftermarket Solutions is fully committed to the health and safety of its team, and at the same time is ready to assist dealers and customers in the field, all whilst respecting each countries respective national guidelines.
Access to Technical Training Schools is currently suspended, however there is a wide selection of online courses which dealer technicians can access remotely. Virtual class room training sessions are being organized to keep dealer technicians fully updated on product technical developments, leveraging the Training WebAcademy to deliver the most urgent training to the dealer network.
It is important to reiterate that the main priority is the health and safety of all involved parties, including employees, dealer partners and customers, whilst maintaining the usual high service standards. CNH Industrial Aftermarket Solutions would like to thank its dealers and customers for their continued cooperation during this critical time. What we do today, is making a real difference tomorrow.