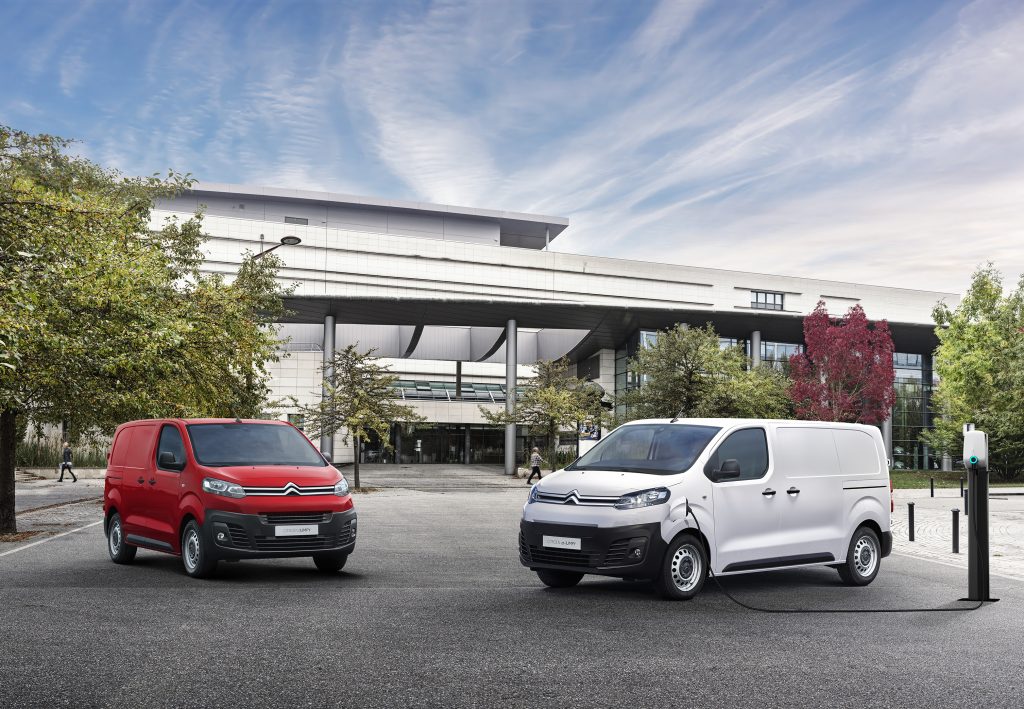 Citroën expects to position ë-Dispatch at the top of the BEV (Battery Electric Vehicle) market, with an offering that is highly adapted to the needs of fleet and business LCV customers. Totally integrated into the Dispatch range, ë-Dispatch is only visually different on the outside due to the charging port positioned on the left-hand front wing. Plus a blank section in the grille at the front, and a new "ë" badge fitted to the right of the grille and again on the left-hand rear door.
Range & batteries
Built on the Groupe PSA EMP2 multi-energy platform, this electric version of Dispatch is offered with two battery powertrains – giving two levels of vehicle range – allowing every operator to select the one that best suits their needs and budget:
143 miles on the WLTP cycle (available with XS and M body styles) fitted with a 50 kWh battery, made up of 18 separate modules.
205 miles on the WLTP cycle (available with M and XL body styles) fitted with a 75 kWh battery, made up of 27 individual modules.
BEST IN CLASS – With its two range options, ë-Dispatch is best in its segment for meeting market requirements.
Whichever range option the customer chooses, Citroën ë-Dispatch is fitted with a lithium-ion battery pack – currently the best-developed technology on the market. Most importantly, the EMP2 platform allows the batteries to be mounted in the chassis, so maintaining the van's load volume. The batteries store and supply the energy for the electric motor, and the air-conditioning and heating systems. The charge level is displayed on the instrument cluster in front of the driver, alongside a reserve warning light.
A 12V accessory battery supplies the traditional vehicle electrical system. It is automatically re-charged from the drive battery pack.
Choice of body styles
New ë-Dispatch offers all the advantages of the architecture from the existing internal combustion engine (ICE) versions. This means compact exterior dimensions, while offering modularity, ergonomics, interior space, storage space and optimised loading capacity, making it an ideal work tool. ë-Dispatch is available in three lengths, including the XS model at 4.60m – designed for easier access to urban centres and for unfettered parking. This length, coupled with a volume of up to 5.1m3, makes for an extremely compact van.